Artisphere 2019: Festival celebrates 15 years
---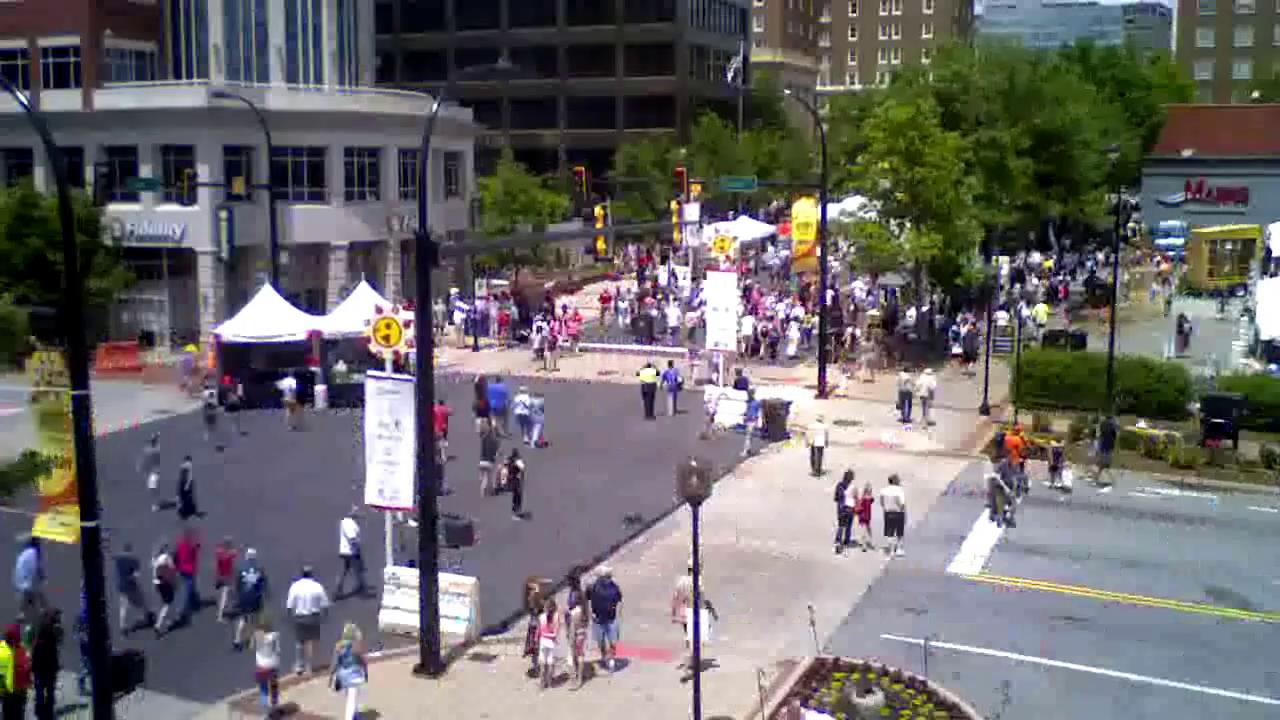 [Time-lapse] Artisphere from sunrise to sunset
[Time-lapse] Watch the Artisphere Art Festival 2015 from sunrise to sunset.
MYKAL McELDOWNEY/Staff
Downtown Greenville becomes even more of an arts destination May 10-12, as Artisphere brings visual, performing and culinary arts to a full weekend of family-friendly events.
Celebrating 15 years of showcasing artists from the Upstate and from across the country, Artisphere features Artists' Row, which turns Main Street into a succession of galleries for 135 artists in 17 categories. But the festival is about much more than experiencing or buying art, it is a chance for all ages to interact with the process of creating something powerful.
Demo Row will feature artists who showcase their creative process, including glass blowing. Guests can also sign up in advance for 13 different classes – most are free – that will be offered by local artists.
For children, Kidsphere will include the opportunity for make-and-take projects, including a creating a Mother's Day card, painting hats and decorating masks.
"We're partnering again with DRUM Percussion to do fun little parades down the street," Artisphere Executive Director Kerry Murphy said.
Clemson University faculty, students, and staff will showcase the intersection of Science, Technology, Engineering, Art and Math in the Clemson STEAM Exhibit. Check out interactive displays, demonstrations and activities, including Science as Art 2019, Drawing with Robots: R2D2 Meets Rembrandt, LED Music Visualization and more. The University of South Carolina's Art of Healthy Living is an interactive exhibit where guests can learn about health sciences and the importance of physical activity and good nutrition.
Don't forget to look down and take in the exceptional chalk art at points throughout the festival. And be on the lookout for surprises around every corner, including living statues and more.
Artisphere is May 10 – 12 in downtown Greenville. Admission is free. Enjoy live music throughout the weekend, as well as the Culinary Arts Café on the Main Street bridge and The Wine and Craft Beer Experience on East Broad Street.
For a full schedule of events, menus, maps and more, visit https://artisphere.org.
More: Artisphere festival lineup announced. Here's what you can expect in 2019.