Date night review: 'Us' is a disturbing film that will leave you feeling unsure
---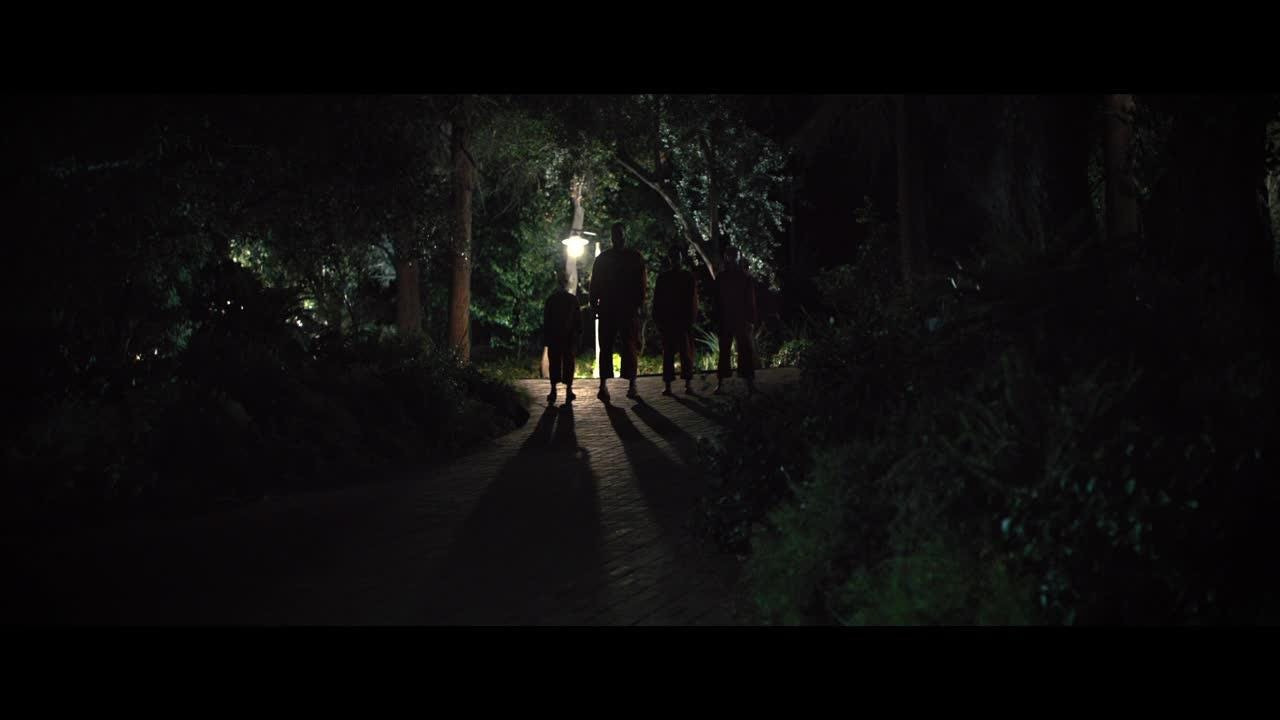 Jordan Peele unveils new scares with horror film 'Us'
Lupita Nyong'o and Winston Duke star in Jordan Peele's horror film "Us," about a family facing invaders during a summer getaway.
USA TODAY
Academy Award-winning writer-director Jordan Peele surprised audiences in 2017 when his creepy thriller "Get Out" combined social issues with horror. His followup is "Us," another scarefest that falls short of the brilliance of "Get Out" while still being entertaining in a dark and twisty way. I was fortunate enough to catch an early screening Tuesday in Greenville.
While this rated R movie is not one for the entire family, it is bound to be a popular date night option this weekend.
Adelaide Wilson (Lupita Nyong'o) is a loving mother and wife who, we learn through flashbacks, is still haunted by an experience she had as a child. On a family vacation to the Santa Cruz boardwalk, she enters a carnival hall of mirrors, where the little girl she once was encounters a terrifying double of herself. In present day, Adelaide and her family, including her jokester husband, tween daughter, and young son, have arrived in Santa Cruz for their family vacation. It's not long before their doubles arrive, dressed in red jumpsuits and carrying shears. Each member of the family must face their creepier versions in a night-long battle for survival.
More: Review: 'How to Train Your Dragon: The Hidden World'
While there's no clear social message in "Us," audiences will recognize plenty of metaphors and hints to them in this film. While racial violence was at the heart of "Get Out," national violence toward all, especially outsiders, is at the core of "Us." Everything else about this movie is ambiguous, allowing the viewer to assign his or her own opinions. Sometimes the scariest films leave questions unanswered and force the audiences' imaginations to supply the terror.
One thing that is obvious is that Nyong'o proves once again she is one of the best actresses of this generation. Her two characters are the driving force of the story, which requires Nyong'o to be at the top of her game. In both versions of Adelaide we see glimpses of both a monster and a human, thanks the actress's tremendous range.
The bottom line: If you're a fan of horror, Peele's work, or Nyong'o, go see this movie. While it's not the greatest or scariest film ever made, it's unique in many ways and worth seeing for the unsettling what-just-happened feeling you'll have when you leave the theater.
"Us" is rated R for violence, language and terror. It opens Friday in theaters nationwide.